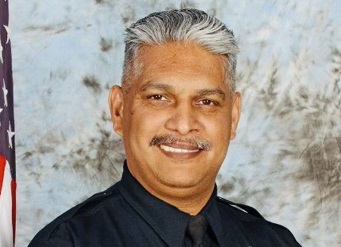 The Marin Community College District Police Officers have full peace officer powers anywhere in the State of California, have completed a series of tests and education mandated by the California Commission on Peace Officers Standards and Training (P.O.S.T) and must complete annual training to remain certified.
Our team of professional Police Officers, Police Service Assistants and Police Student Cadets are here to offer their services; including, but not limited to providing and preventing crime prevention and safety information, college outreach programs, patrolling the district campuses and parking lots, investigating all federal, state and district board policy violations that occur on the campuses, and informing our campus students, staff, faculty and visitors of the occurrence of crimes specified by federal statute.
Our Officers have the responsibility of investigating felony and misdemeanor crimes occurring on both the Kentfield and Indian Valley campuses. They work closely with allied agencies to identify suspects and crime trends, work closely with the Department of Justice and the local District Attorney's Office. Additionally, our Officers receive various types of in-service and continued professional training related to the specific needs of the campus on an ongoing basis.
Thank you for visiting our website. As you navigate through this website you will learn more about our organization and the services we provide. We are committed to serving you and keeping our community safe. Feel free to let us know how we are doing or take a moment to thank the men and women of our department.
John Adams
Interim Chief of Police